Morgan James Publishing's Top 5 Trending Titles!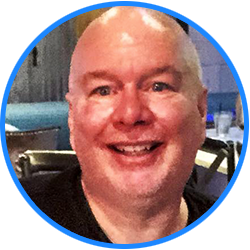 From the desk of: Brian K. Wright
Re: Why you should write a book NOW
If you check out that graphic above you will see that Morgan James Publishing let me know that my book is one of their top 5 trending titles. I'm in some pretty good company if you notice who else is on this list 🙂
Also, over 500 copies have pre-sold so far!
As I was growing up, I always dreamed of being a professional writer. I enjoyed reading and thought it was be really "cool" to be able to write a book.
I had always dabbled in writing as a kid. In study hall in 4th grade, I remember writing episodes of the old sci-fi TV show "Lost in Space".  Sometimes I would have a little notepad and write episodes for the cartoon "Underdog". Something inside me has always been creative.
As I grew up, I realized I wanted to be a teacher. As a result, Public Speaking and English Composition were two of the subjects I taught at a small business college in Nebraska.
During that time, I also wrote resumes professionally for people.
And yet, something was still missing.
I finally decided that I would never pursue my dream unless I stopped THINKING about it and actually DOING it.
So my journey began.  I did not want to live my life regretting what could have been, so I finally wrote my first book, "Student Leadership Strategies: 21 Easy Ways To Become A Center of Influence In Your Group".
I chose this topic because I wanted to speak to high school and college students about leadership, motivation, and self-improvement.
In other words, I had a big WHY.
Writing simply for the sake of writing wasn't enough for me. The accomplishment of any big dream works the same way.  You have to have a strong enough REASON to want to do it.
Once I got done with the book and began telling my friends about it, I would frequently hear them say, "Oh, I wish I could do that."
I would tell them to stop wishing it and start doing something about it. But then I realized that many people really don't have any idea how to go about it.
Starting this coaching program is my way of helping people write the book that is already inside them. I honestly believe EVERYONE is an expert at something, and that EVERYONE has something worthwhile to talk about.
How Do I Go About Putting My Book Together?
In this coaching program, I will work with you in one of two ways. I can either serve as your guide through the entire process where you do the bulk of the writing and creating , or I can offer a "done-for-you" option which would require less time on your part.
I can help you define your topic, help you discover your unique position in the market, help your organize your ideas, provide you with resources that will help you be a successful author and marketer of your book, link you up with resources that will help you get your book formatted and cover designed, and steer you toward a printing solution that will generate the number of copies you want.
I also have resources that can handle many of those issues for you.
Many people try to undertake this project on their own, and there's really nothing wrong with that. However, all great champions have a coach or a guide—someone to steer them in the right direction, see the blind spots, and expand your thought process to a place where it may never have gone before.
My expertise is helping someone put together a non-fiction book because that is what I have done. I will be honest and say that if your ambition is to write a fiction novel, then I am not your guy. I haven't done that ,and I would have an issue teaching something I have never done before. There are lots of coaches out there who might be able to help you put a great novel together if that's what you want to do instead.
So How Do I Get Started?
Contact me to arrange a free 30-minute call to make sure we're a good match. I promise that I won't give you a hard sell or make you feel like you have to work with me. If we're a match, you'll know it. If we aren't then that is fine as well.
Contact me through my website, or you can call me at 480-225-7472.
Leave me a message and we can schedule a time to talk on the phone so we can discuss your project.
If you want to finally achieve a level of authority and credibility that only a book can provide, reach out to me right now.
You will be so glad you did.
Recent Posts From
Our Blog